Dance

Curriculum Intent
Dance is a powerful and expressive subject which encourages students to develop their creative, physical, emotional and intellectual capacity, whatever their previous experience in the subject.
In bodily expression and dance, physical activity is combined with expressing feelings, social interaction and cultural participation which creates a multidimensional link to a student's holistic development and wellbeing. Students can explore their feelings about different situations in a non-confrontational way in their dance lessons.
Dance can play a useful role in supporting mental health and social exclusion among students. They can improve their self-esteem and confidence through the rapid and measurable progress of learning and creating movement which can give them a real sense of achievement. Dance can also support children who learn best through kinaesthetic and creative experiences.
Curriculum Sequences
Click on the images for the Dance Learning Journey.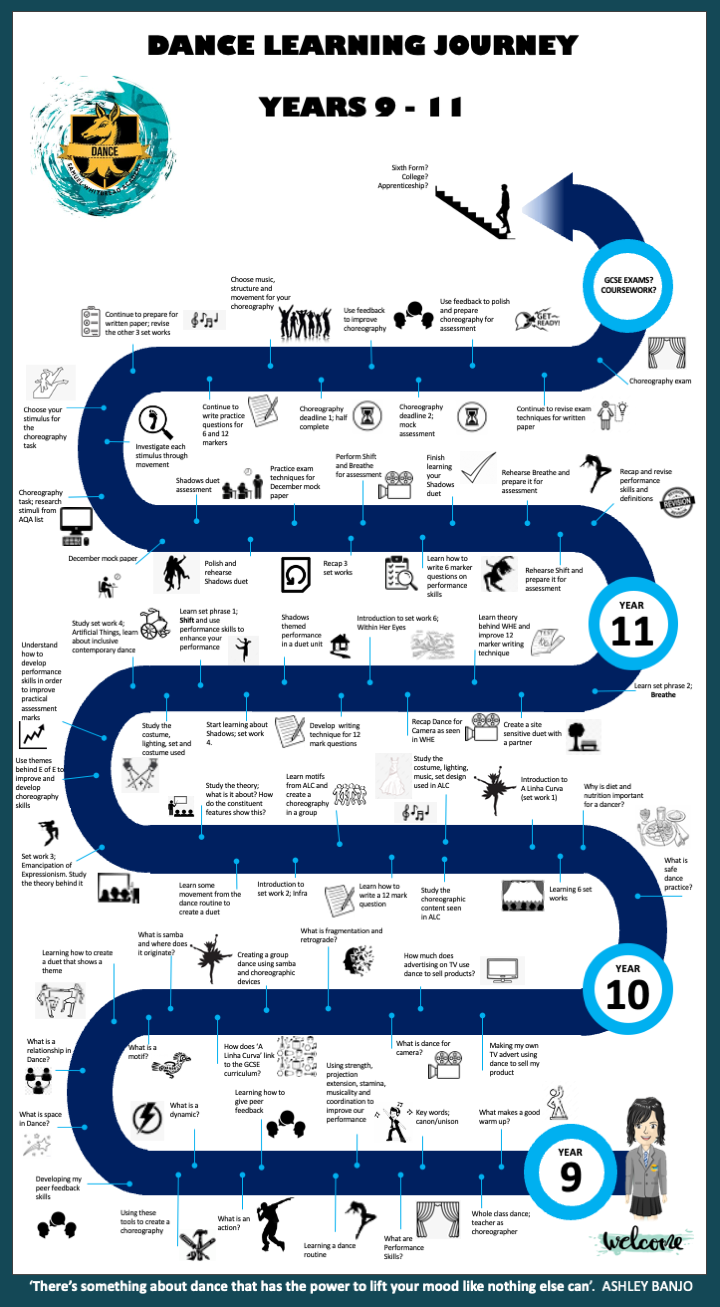 SWA Dance KS3-4

Year 9 - Dance Curriculum Presentation
Subject Learning Checklist
GCSE Dance subject learning checklist
Revision Resources
Careers Opportunities