Sociology

Curriculum Intent
The overall aim of sociology is to encourage students to look at the world in a more critical way and question why society functions in the way that it does. Studying the sociology curriculum will encourage students to become curious about the world and the institutions which impact upon our lives.
The curriculum is structured so that students learn new knowledge of the founders of sociology early in the course so that they are enabled to become analytical and question social phenomenon they are familiar with: the role of the family in modern society, the extent to which education provides equal opportunities for all, the role of social inequality in creating criminality. Additionally, students will be able to identify, explain and critically evaluate different sociological perspectives and apply them to a range of contemporary issues. Students will explore the causes of social problems and increase their understanding of the impact of social policies.
Through studying sociology, students are invited to challenge their assumptions and develop a deeper understanding of the life chances of different social groups in society in order to see the world with tolerance and empathy. Furthermore, they will consider a variety of investigative methods that can be used to deepen our understanding of the world we are living in. Through wider reading students will be gain knowledge of the work and methodology of key thinkers in sociology and develop the skills to apply their ideas to contemporary issues.
Curriculum Sequences
Click on the image for the Sociology Learning Journey.
Year 9 - Sociology Curriculum Presentation
Subject Learning Checklist
Sociology Learning Checklist and Revision Strategies
Revision resources
Careers Opportunities
The study of sociology provides a wide range of potential career options, including in government, education, police, social research, social work and further study in specialist areas e.g. criminology.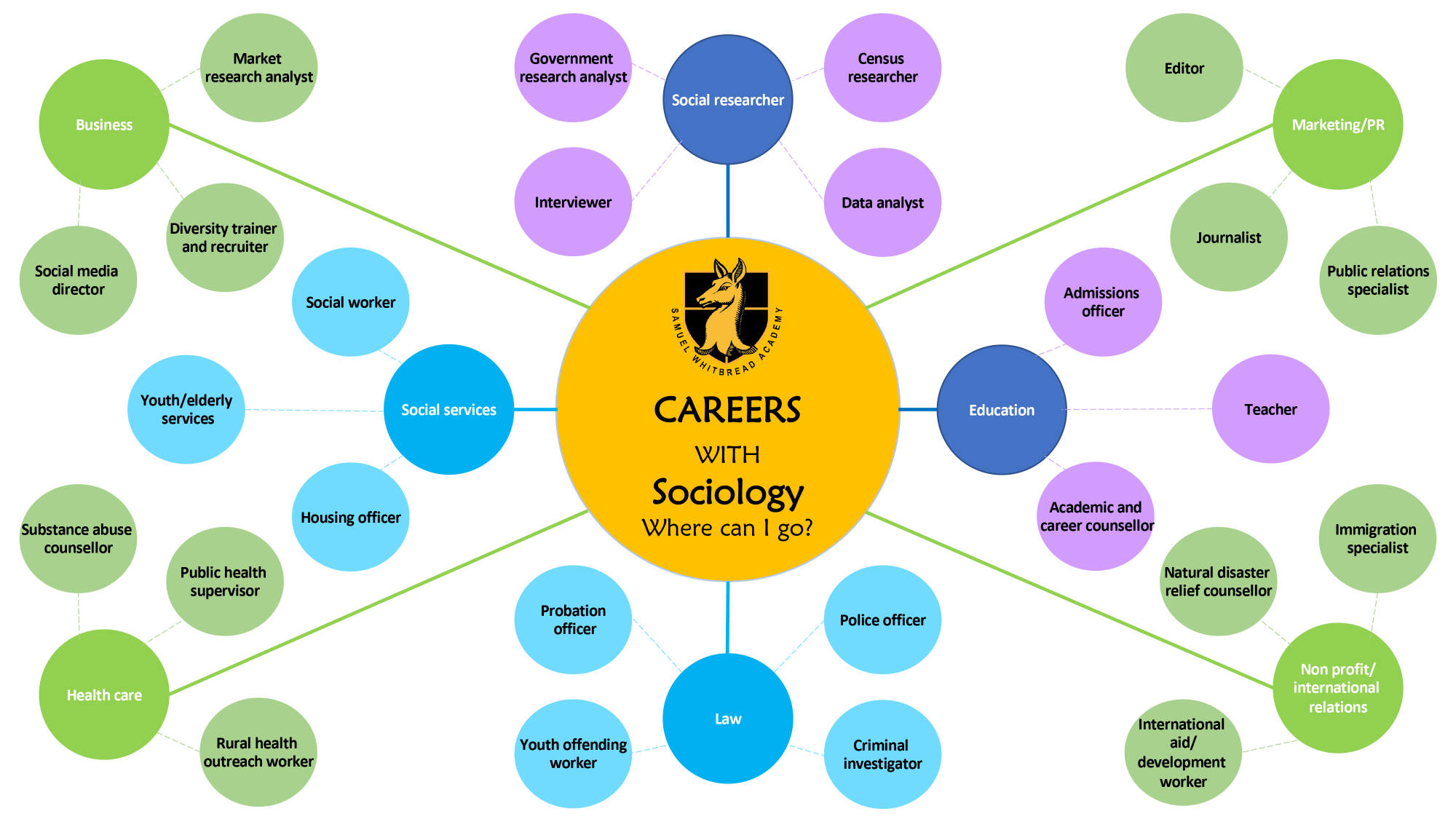 For more information on career pathways in Sociology, visit www.prospects.ac.uk and www.britsoc.co.uk