Dance A Level


The Dance department is a dedicated team who aim to develop students love of dance at GCSE and enhance it at A Level. The A Level Dance course is an expressive and immersive experience for students who develop key choreography and dance skills.


| Examination Board | Course Overview Videos | Curriculum Sequencing |
| --- | --- | --- |
| | | |
| | | |
Marking & Feedback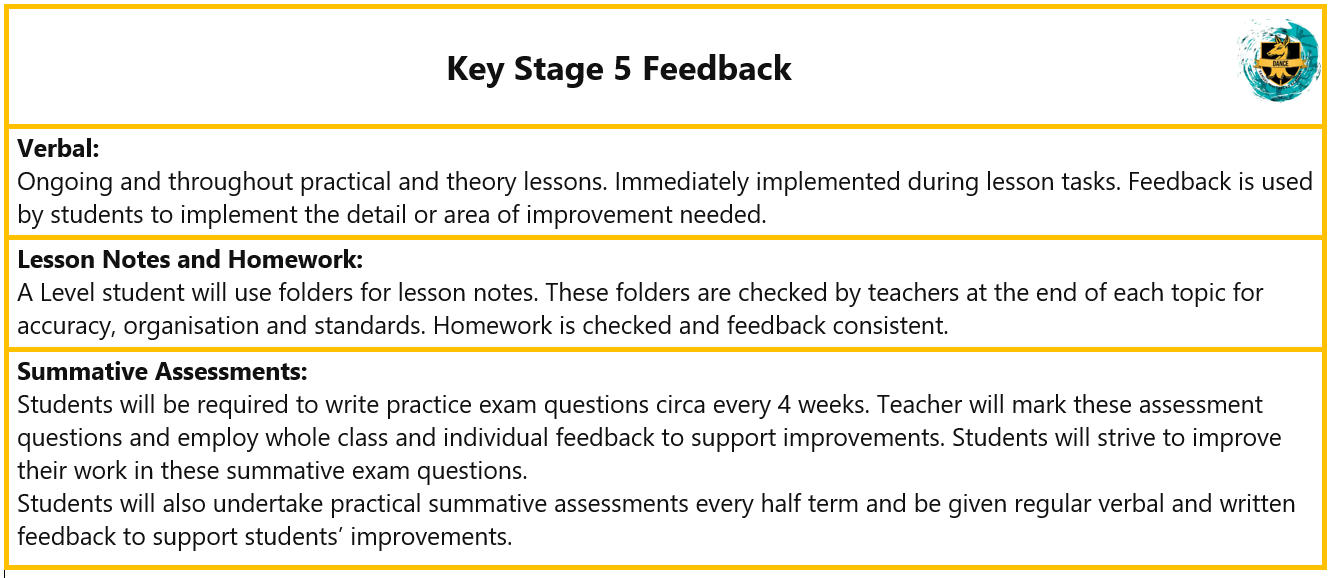 Academic Enrichment & Extension Opportunities
Student Dance Company:
Students are encouraged to join the academy dance company which offers performance opportunities throughout the year at the Christmas show, summer arts festival and the academy musical. Dance company members also perform out of school at platforms in Milton Keynes and Bedford.
Workshops:
At the academy we aim to invite a professional dance practitioner into school once a term to work with our sixth form students. This can include creating work for the syllabus or just for fun and experience!
Trips:
We will attend dance shows throughout the year that are relevant to the course or that are just for fun and enriching students' experience and culture.
Subject Ambassador:
Sixth form dancers are invited to be Dance subject ambassadors. This means supporting teachers in lessons with other year groups, talking to prospective students and parents at open evenings and teaching extra-curricular clubs to younger year groups.
Future Options & Career Opportunities
Dance as a career can take you in many directions, depending on the area you choose to specialise or excel in. There are careers in different types of performance depending on the style of dance you focus on. Performance opportunities in professional dance companies, musical theatre and on cruise ships are the most available.
Choreography is a specialist skill which you can develop through MA courses in notable and established institutions such as The Laban Centre, The Place or Northern Contemporary Dance School. These centres also offer training in Dance Science and biomechanics.
Teaching is a very popular career choice with a vast range of types of teaching available. Other career routes include going in to dance administration or behind the scenes such as design, stage management and journalism.
Please visit the One Dance UK guide to careers for more information.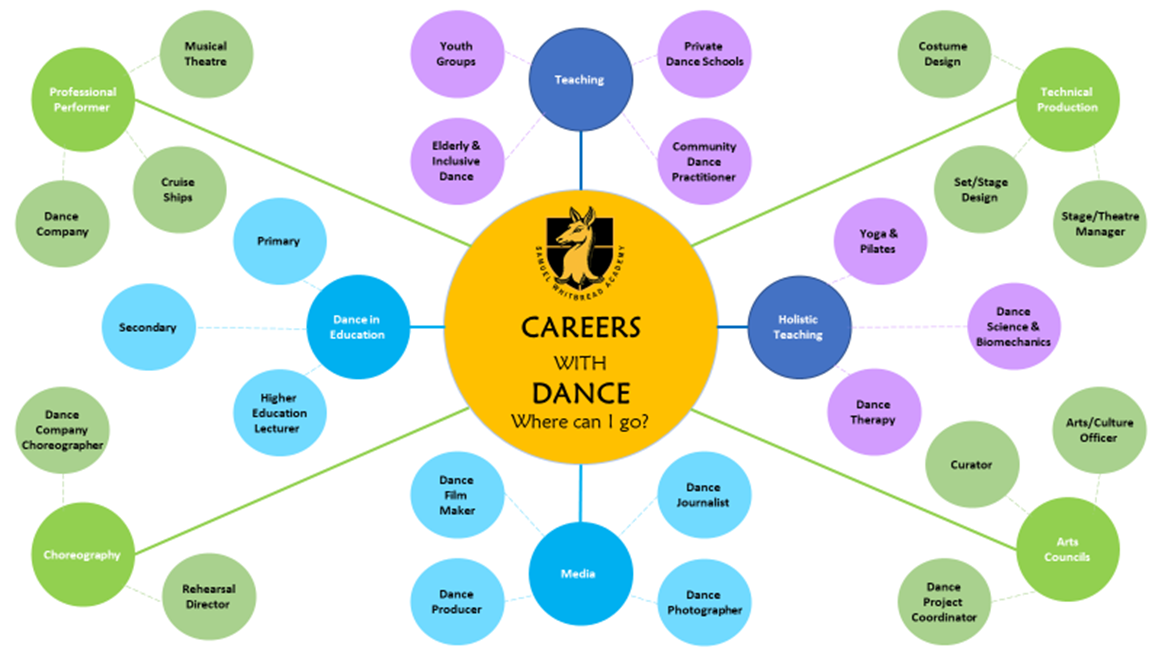 Revision Materials
As this is a new course at Samuel Whitbread Academy, revision resources are currently being developed, but there is an initial list of resources below.
Links to External Resources