Business

Curriculum Intent
Business is at the centre of the global economy. It is dynamic, and brings different nations together through trade. Studying Business enables you to develop an understanding of the world, and the different behaviours of businesses and how this affects us as consumers.
The world of business is constantly in the news, consistently changing and continuously posing new opportunities and threats to millions of people across the world. Most of the working population are employed by businesses and employers are always looking for business minded young people.
Studying Business can help individuals on a variety of career paths, including marketing, human resources, and management in a vast range of different industries, including hospitality, banking, retail management, engineering and fashion.
'To be the BEST commercially aware individuals we can be.'
Curriculum Sequences
Click on the image for the Business Learning Journey.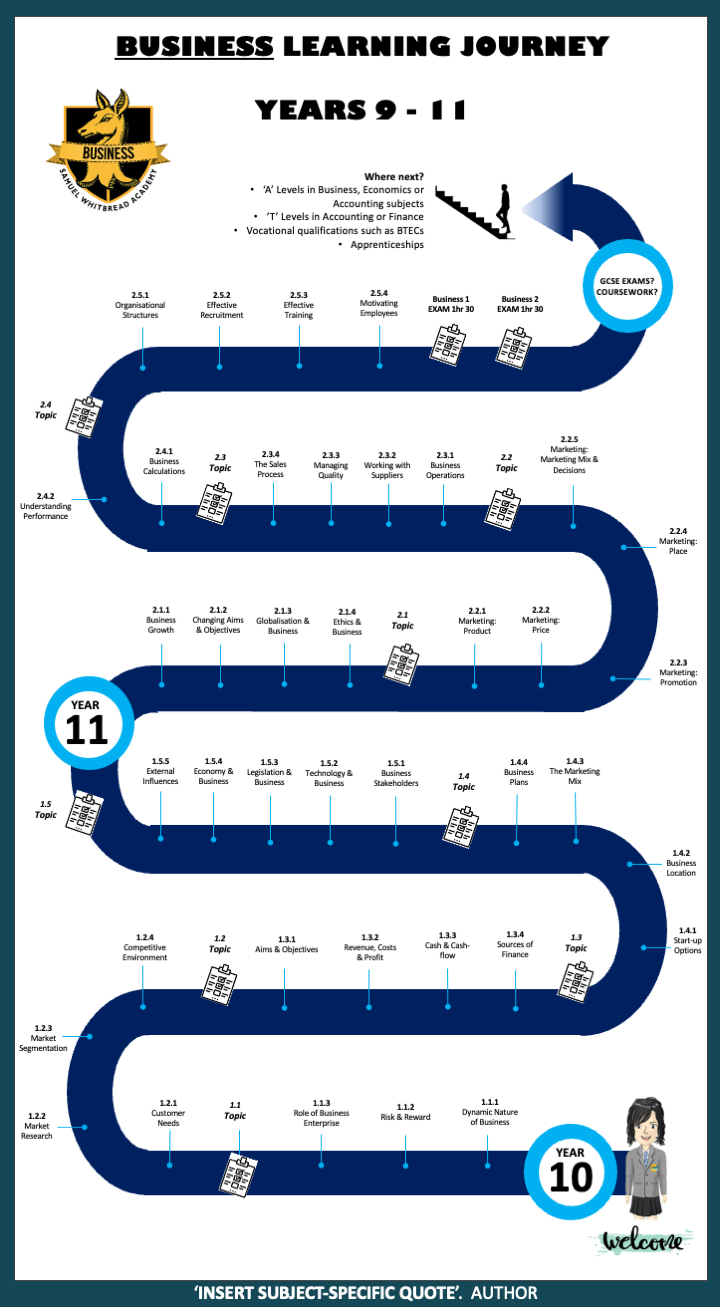 SWA Business KS3-4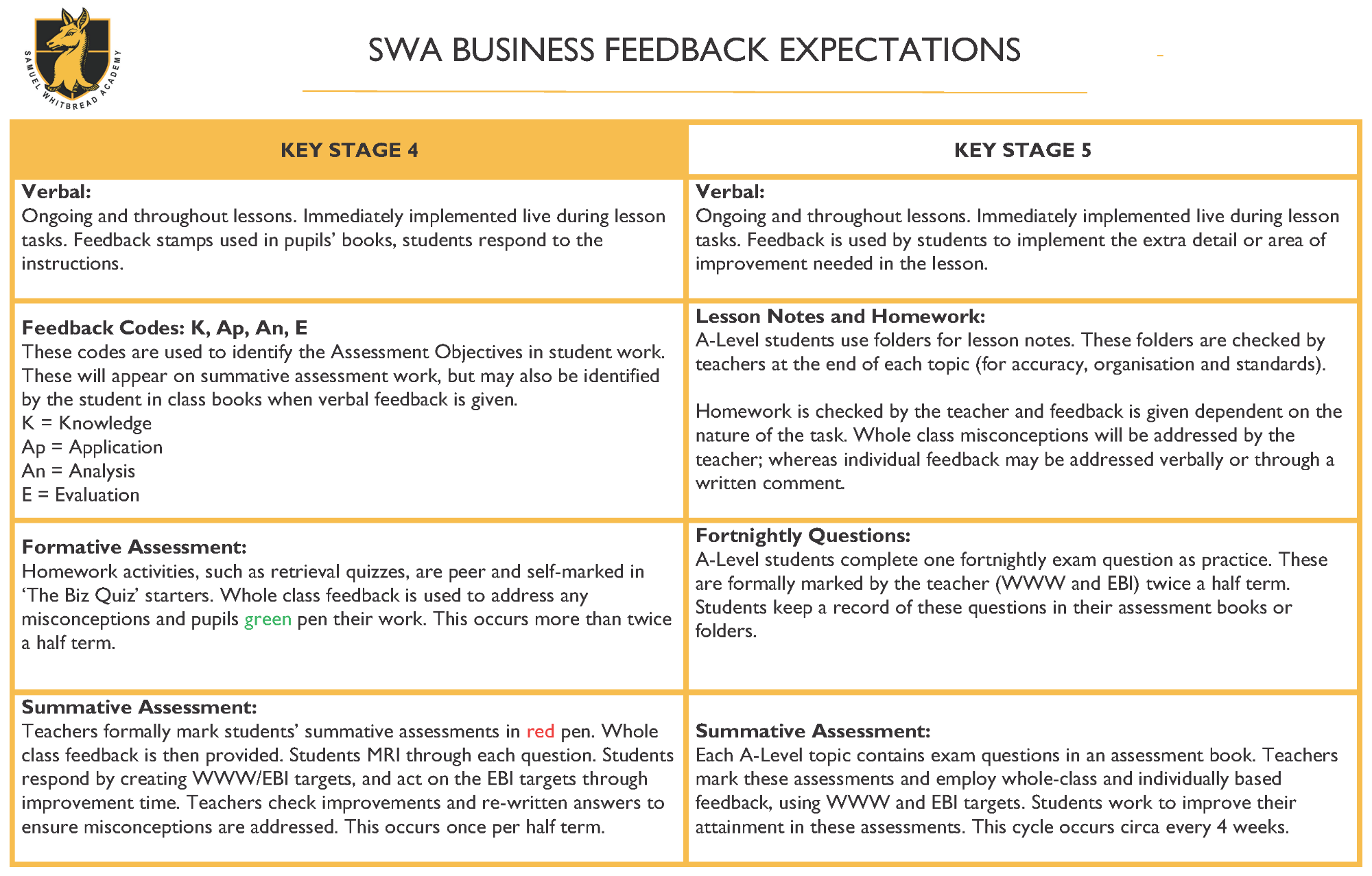 Year 9 - Business Studies Curriculum Presentation
Year 9 - BTEC Business & Enterprise Curriculum Presentation
Subject Learning Checklist
Revision resources
Careers Opportunities
Operations
Operations Manager
Supervisors
Engineers
Technicians



Finance
Account Manager
Compliance Manager
Finance Officer
Financial Analyst
Marketing
Director of Marketing
Social Media Assistant
Brand Marketing Manager
Content Manager
Search Engine Optimisation Manager
Web Marketing Specialist

Human Resources
HR Director
HR Assistant
Recruiter
Compensation and Benefits manager