Art A Level


The Art department is a highly experienced, passionate and energetic team of teachers who aim to develop expression and skill in equal quantities. The Art A Level course is a combination of examination and coursework assessment, allowing students the opportunity to express their own artistic uniqueness.


| Examination Board | Course Overview Videos | Curriculum Sequencing |
| --- | --- | --- |
| | | |
| | | |
| | | |
Marking & Feedback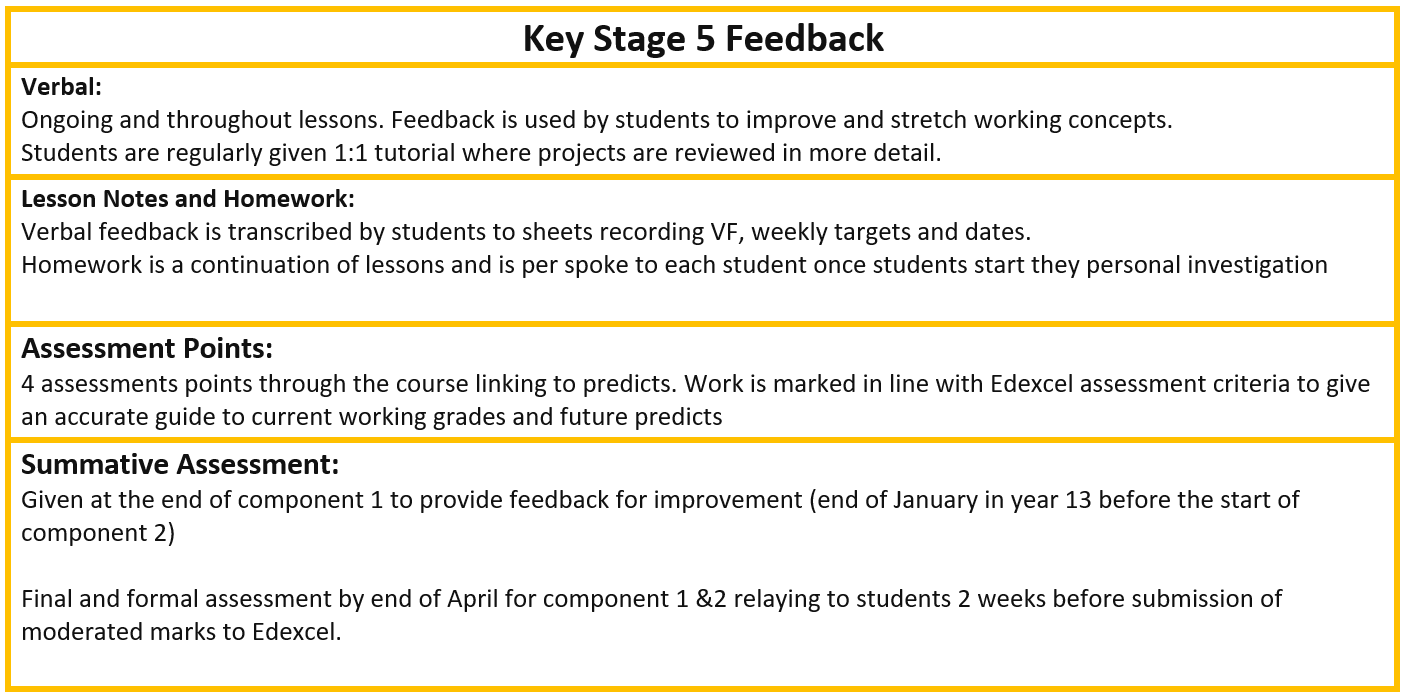 Academic Enrichment & Extension Opportunities
External Visits & Trips:
Students are expected to visit London and regional galleries as often as possible - with the academy as well as independently and keep a work journal. When exploring their own focus, taking their own photography develops their sense of composition and recording.
Life Drawing Classes:
Extra-curricular life-drawing classes provide students with an opportunity to enhance their drawing skills within a professional environment. In addition, a visit abroad may be organised to coincide with the beginning of the externally set assignment.
Future Options & Career Opportunities
The experience and insights gained from a creative course are much valued by universities, and A level Art is recognised and accepted for entry to a general degree course. A level Fine Art is of course essential if you wish to pursue a career in Art and Design, Graphic Design, Fashion, Textiles, Advertising, Interior Design, Theatrical Design, Architecture and Media, or envisage studying an Art related degree subject. The recommended route to further specialist Art courses on completion of A Levels is by entry to a Foundation course at a local college however some students gain direct entry to degree courses due to the scope of their portfolio and experimentation. The one-year foundation course enables students to make informed decisions about degree courses and other opportunities, through experiencing a range of disciplines and building an appropriate portfolio.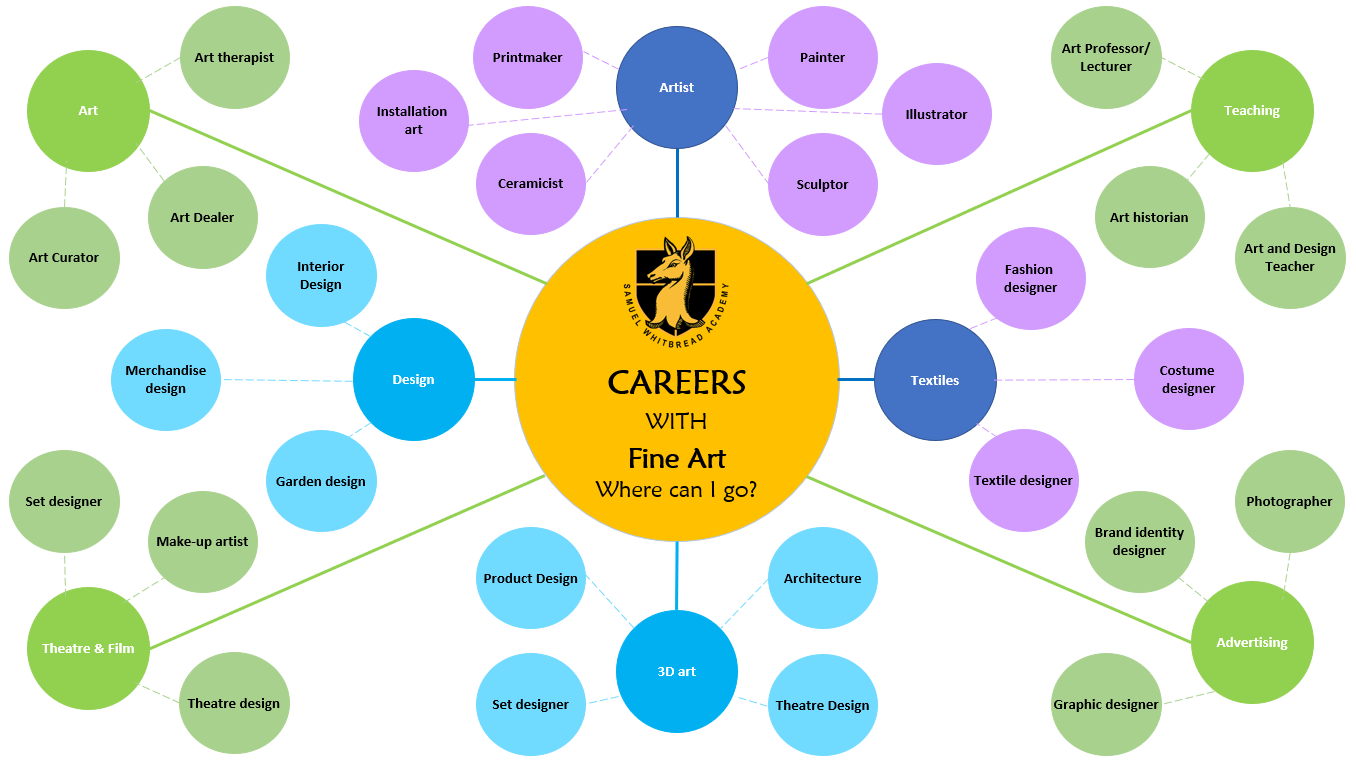 Revision Materials
The course is linear and coursework based for both Unit 1 and Unit 2 with a practical exam for Unit 2 producing a final outcome , no revision is required. Students are provided with a reading list which may help with their contextual studies and are directed to areas of research that are personal to their project.
Links to External Resources