The Society

Welcome to the sixth form Society Page. Samuel Whitbread has one of the biggest sixth forms in the county and we attract students from all over the area to study without our school. The Society has developed to support all students within the sixth form with events, activities and training to suit every student. If you are looking towards following an academic path, Samuel Whitbread has enjoyed considerable success with applications to Oxford, Cambridge and other Russell Group Universities with students consistently being offered interviews. This year we have beaten all records on the numbers receiving interview and this success continues to grow each year. Our Russel group entries as also show a consistent increase with this year higher than ever numbers of society members receiving offers from Russel group universities.
Should you wish to take a more vocational path, or have decided not to train for academic entry into the Russel group the Society is still full of opportunities for you through our tiered system. You may feel that you want to work to improve your grades and consider Russel group later on, or simply you could enjoy the challenge of learning new things through our lectures and guest speakers.
You may also decide that you wish to pursue an Apprenticeship, or degree Apprenticeship route to your studies. The Society can support you in developing the skills you need to succeed.
The society is broken down within the sixth form into a Tier structure and you may enter the tier that is appropriate to you. There is flexibility, and you can join and change tier depending on what interests you.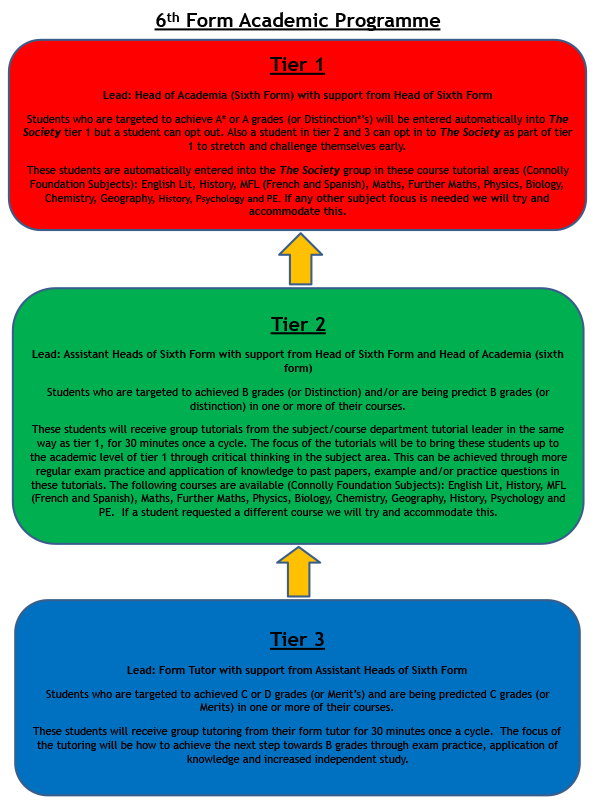 For more details or enquiries, please contact the Joint Heads of The Society at
SWA-Thesociety@bestacademies.org.uk