Psychology A Level


The Psychology is an experienced department of 3 enthusiastic teachers who are specialists in their field. Psychology is a successful A Level subject attracting a strong cohort of students every year. The department focuses on the development of thought and understanding.


| Examination Board | Course Overview Videos | Curriculum Sequencing |
| --- | --- | --- |
| | | |
| | | |
Marking & Feedback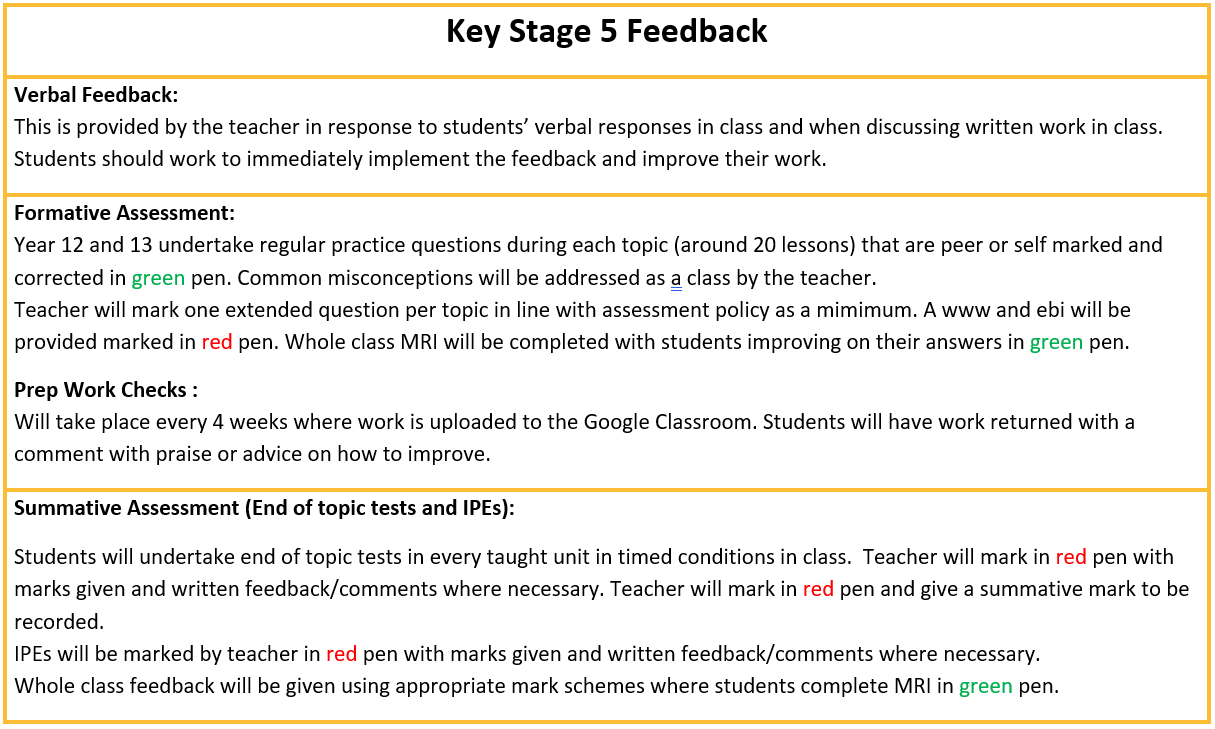 Academic Enrichment & Extension Opportunities
Reading:
Reading is the main focus of enrichment and extension of knowledge. As discussed in the curriculum sequencing, during Year 12 students are set a minimum of two readings a month and during Year 13, 1 hour a cycle is dedicated to additional reading. The aim is to enrich their understanding of both current topics and widen their experience of the discipline of psychology as a whole.
Tutorials:
Where possible, certain students who have shown an interest in studying Psychology at university, will be included in tutorials to discuss areas of interest.
Tutoring:
Students in Year 12 are given the opportunity to mentor and support a student in Year 11 in the lead up to their exams.
Future Options & Career Opportunities
Studying A level Psychology will benefit any career that involves working with people! Listed below are examples of the many jobs you could utilise the skills and knowledge learnt during your time studying A level Psychology.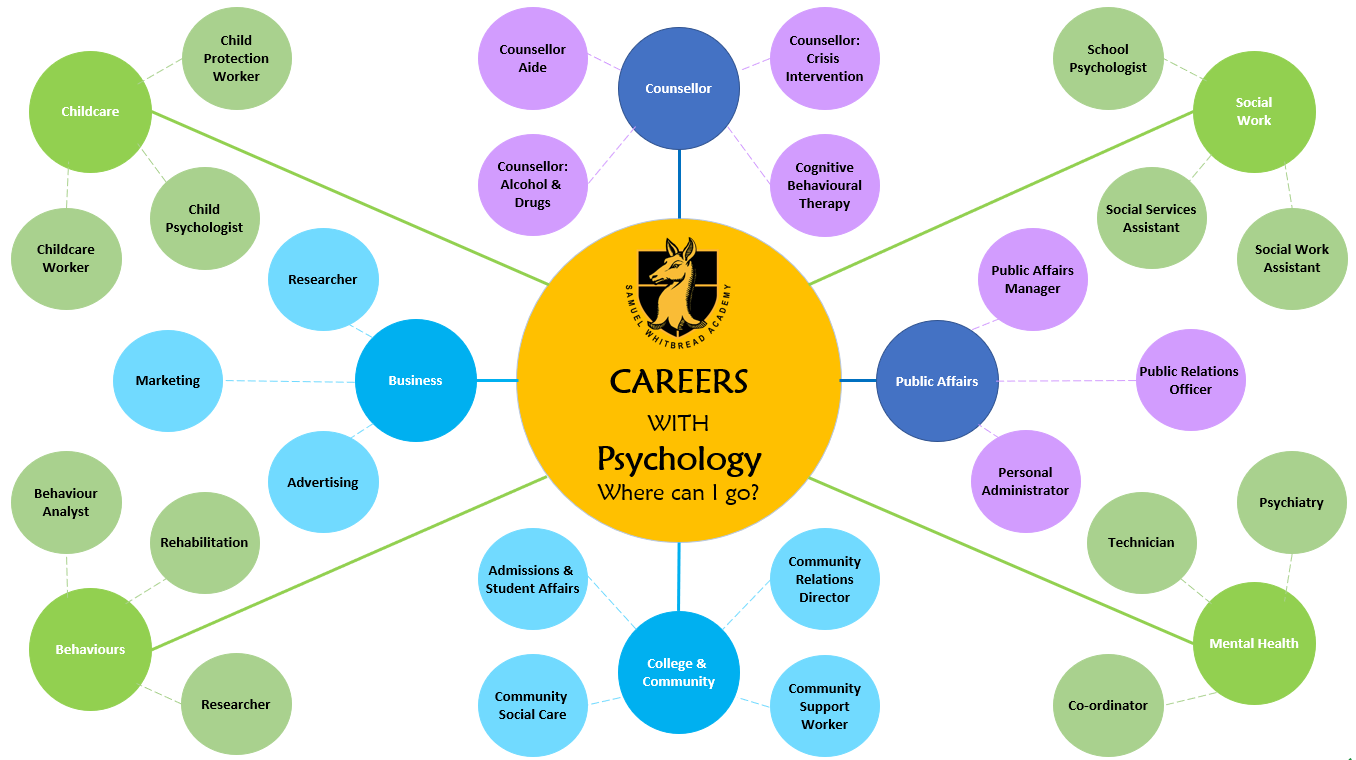 Revision Materials
The best source of revision resources is through your own lesson notes and use of the A Level Learning Platform for Psychology. In addition to these, the following can be accessed:
Links to External Resources: