Leadership
BEST - Bedfordshire Schools Trust
Samuel Whitbread Academy is part of the Bedfordshire Schools Trust (BEST) which is a learning community of two nurseries and nine schools, providing outstanding all-through 0-19 education.
BEST offer a range of dedicated services, in place to support schools. Services include: Finance; Human Resources; Estates Management; IT and Communications.
They also have a vibrant teaching school, the Central Bedfordshire Teaching School Partnership (CBTSP), which delivers a comprehensive school improvement package to 138 schools across Central Bedfordshire and a SCITT, the Bedfordshire Schools Training Partnership, which provides both primary and secondary Initial Teaching Training (ITT) courses.
Bedfordshire Schools Trust Limited
BEST House,
Shefford Road,
Clifton,
Shefford,
Bedfordshire, SG17 5QS
Telephone: 01462 811519
Companies House Registration Number: 07546141
VAT Registration Number: 120 7845 28
England and Wales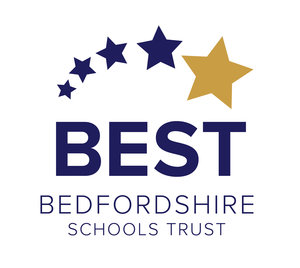 visit the website
We are a charity by virtue of the fact that we are an academy trust.
---
Academy Leadership team
NICK MARTIN
Principal
Student Outcomes, Finance, Staffing and Strategic Direction
IAN BUTLER
Vice Principal
Curriculum Operations, Data, Assessments & Exams
CHARLOTTE LINEHAN
Vice Principal

RICHARD CANDLIN
Associate Principal
Teaching & Learning Standards
KATIE BRIDGE
Associate Principal
Improving Teaching & Learning
EMMA FOREMAN
Associate Principal
Improving Teaching & Learning
CLARE HOOD
Associate Principal
Designated Safeguarding Lead, Developing the Quality and Impact of Research on Teaching and Learning
THOMAS ROWELL
Assistant Principal
Deputy Designated Safeguarding Lead, SWA SENDCo and BEST SEND
---
Funding
For information on the funding of Samuel Whitbread Academy and the rest of BEST please visit the BEST website.
---
Governing Body
Local Governing Board (LGB)
Sharon Dickman

Chair of Governors
sdickman@bestacademies.org.uk

Karen Davies
Vice Chair
Nick Martin
Principal
Tony Edwards
Staff Governor
Thomas Jackson
Governor
Jennie Conde
Governor
Ian Mason
Governor
Steve Botterill
Governor
Alison Wilshaw
Governor
John Dee
Governor
The Trust Report & Financial Statement can be found here.