High Attainers
We believe that every student should have the OPPORTUNITY to ACHIEVE and EXCEL. At Samuel Whitbread high attainment, ambition and aspiration are celebrated. Students are encouraged to challenge themselves in every aspect of school life.
We are very proud of our high attainers at SWA. We offer many opportunities for our high attainers to be challenged within subjects and through many extra-curricular activities. Outside speakers, visits, residential and work experience opportunities are used to expand their horizons. We also hold a number of information events to guide and support our students with their next steps.
We recognise that excellence is not just based on academic achievement but also performance in the Arts and through Sport. Students at SWA who show dedication, determination and drive are supported through the high attainers programme to help them achieve and succeed.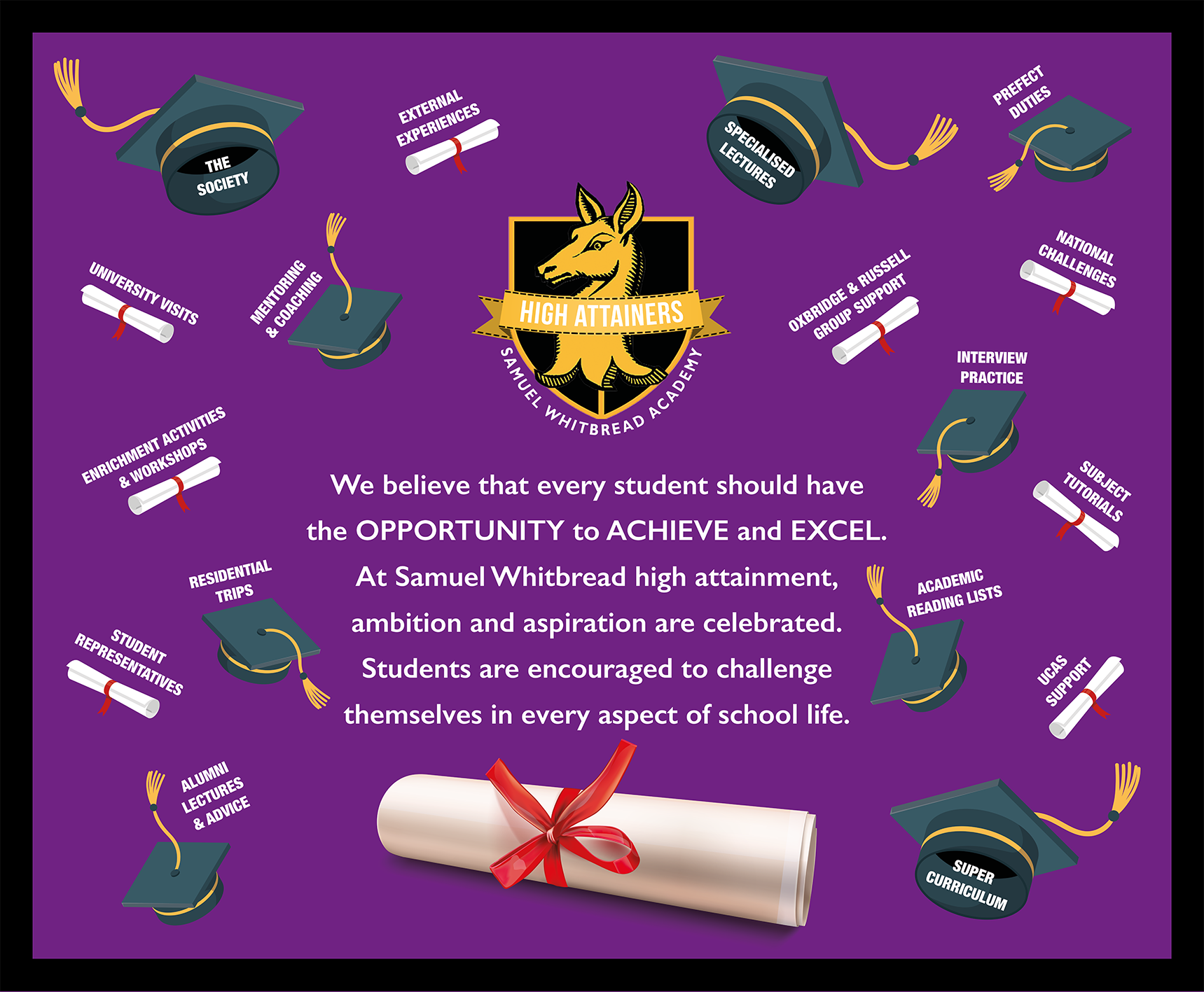 We strongly encourage all high attaining students to participate in our super curriculum and join The Society. Details regarding these initiatives can be found in the appropriate tabs.
The High Attaining Team
| | |
| --- | --- |
| Mrs C Linehan | Vice Principal |
| Prof L Hubbard | Head of Academia |
| Dr J Haynes | Head of Academics |
| Miss A Corbishley | Post-16 Aspirations Lead |