Equality & Diversity
At Samuel Whitbread Academy we take a strong stance against racism and all forms of prejudice. The Equality and Diversity team was formed in 2020 and was inspired by the #blacklivesmatter movement. it consists of a group of teachers, support staff, governors, parents and students who are dedicated to promoting equality and opportunity for all.
The group has set itself the target, over the coming year, of looking at every aspect of school life at Samuel Whitbread Academy, including: curriculum, policies, procedures, mentoring, role models and displays around the school. They will focus on ensuring each minority group and all of the communities within our academy are properly represented and celebrated. For more information please contact Miss Yadav.
History of Samuel Whitbread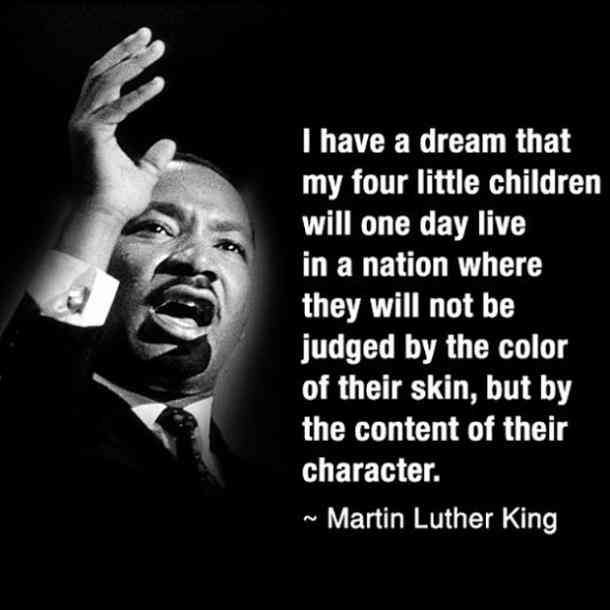 One of the first acts of the group was to investigate the history of the Samuel Whitbread family and its links to the abolition of slavery. Dr Haynes, a member of the history department, looked at records dating back to the 18th century and discovered Samuel Whitbread (1720-1796) was born in Cardington near Bedford, and after amassing a considerable fortune in the brewing industry became a politician. In 1768 he became the MP for Bedford.
Samuel Whitbread was an abolitionist – he fought with others to end the slave trade and end this horrific form of labour. There are a number of sources that highlight Samuel Whitbread's role in ending the slave trade, his abhorrence of the condition's slaves faced, and how he was one of a group of key abolitionists in parliament who made a difference, despite his own son-in-law owning slaves on a plantation in the Caribbean. Samuel Whitbread supported and helped to pass the Dolben Act of 1877 which highlighted the conditions that slaves were subjected to on the ships that took them from Africa to the plantations. Read the article below for the full story.
Gay-Straight Alliance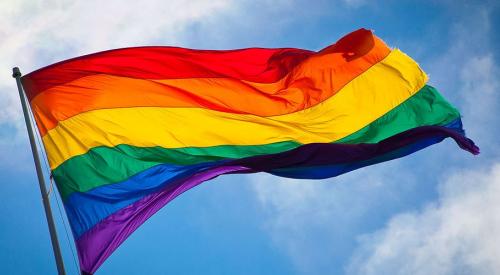 As a school we are committed to an inclusive learning environment where LGBTQ+ students are fully accepted and celebrated. September 2020, saw the introduction of the gay-straight alliance; a student led group which welcomes LGBTQ+ students and allies, providing them with an additional support network and encouraging self-expression. The group provides support and guidance to LGBTQ+ students, as well as a friendly place to meet and socialise.
Sir Geoff Palmer Lecture to SWA students and staff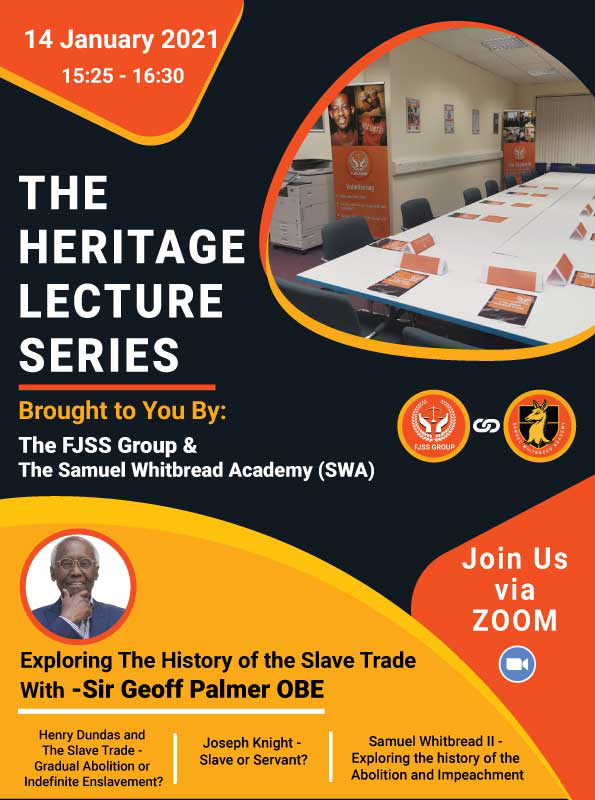 On Thursday 14th January 2021, over 100 people from around the world joined students and staff from SWA to hear a lecture by Sir Geoff Palmer on the role of Sir Samuel Whitbread II in the abolition of slavery, in the 18th century.
Attendees at the online event, organised by the FJSS Group and Dr Haynes, listened intently as Sir Geoff described Sir Samuel Whitbread's key role in the abolition movement and how he supported his friend William Wilberforce. Sir Samuel spoke passionately in the House of Lords in support of the abolition of the slave trade and was one of the first signatories on the bill, under Mr. William Pitt, the Prime Minister. After the lecture, Sir Geoff took questions from SWA students for a further 20mins, before the time ran out. The event was incredibly well received and students and staff joined in thanking Sir Geoff for his time and his generosity.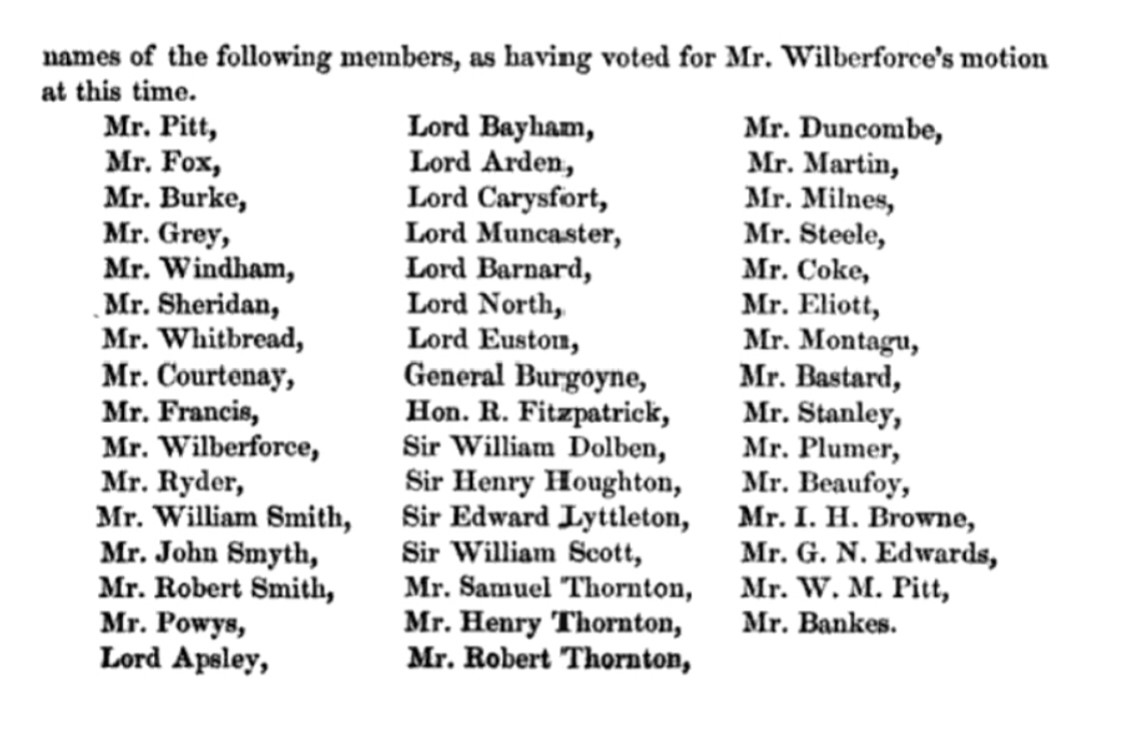 Sir Geoff is Professor Emeritus in the School of Life Sciences at Heriot-Watt University in Edinburgh, Scotland. He is famous for discovering the barley abrasion process whilst a researcher at the Brewing Research Foundation from 1968 to 1977, where he worked with the Whitbread Group, as well as being a influential human rights activist.
How is the school improving accessibility?
These details are held within our Accessibility Plan.
Increasing curriculum participation
A bespoke curriculum for some in Learning Support, working with Maths and English Department to include Functional Skills in English and Maths, Entry Level Qualifications.
Develop use of assistive technology using Chromebooks and increase training on speech to text and text to speech software. Google Classroom training to share information in different forms.
Purchase of Roger Pen to assist Auditory Processing Disorder
Improving the physical environment
Samuel Whitbread Academy is having a hearing induction loop fitted to the Main Hall in Block 1. This will assist students who would need to access that facility as well as parents and members of the public at school events.
Improving the delivery of accessible information
The school works closely with the Local Authority Hearing Impairments and Visual Impairment services to improve accessibility of information to those students who need that level of support.
The school is looking to improve the accessibility of its website by adding text to speech modules if possible.
Ensuring that information is available in a variety of formats. Purchase Edulink to improve communications.
To view our Equality policy please click here.