Computer Science A Level

The Computer Science department is a specialist, dedicated department who are passionate about developing students of the future, who can interact with and use computer technology to shape future technological developments.

| Examination Board | Course Overview Videos | Curriculum Sequencing |
| --- | --- | --- |
| | | |
| | | |
| | | |
Marking & Feedback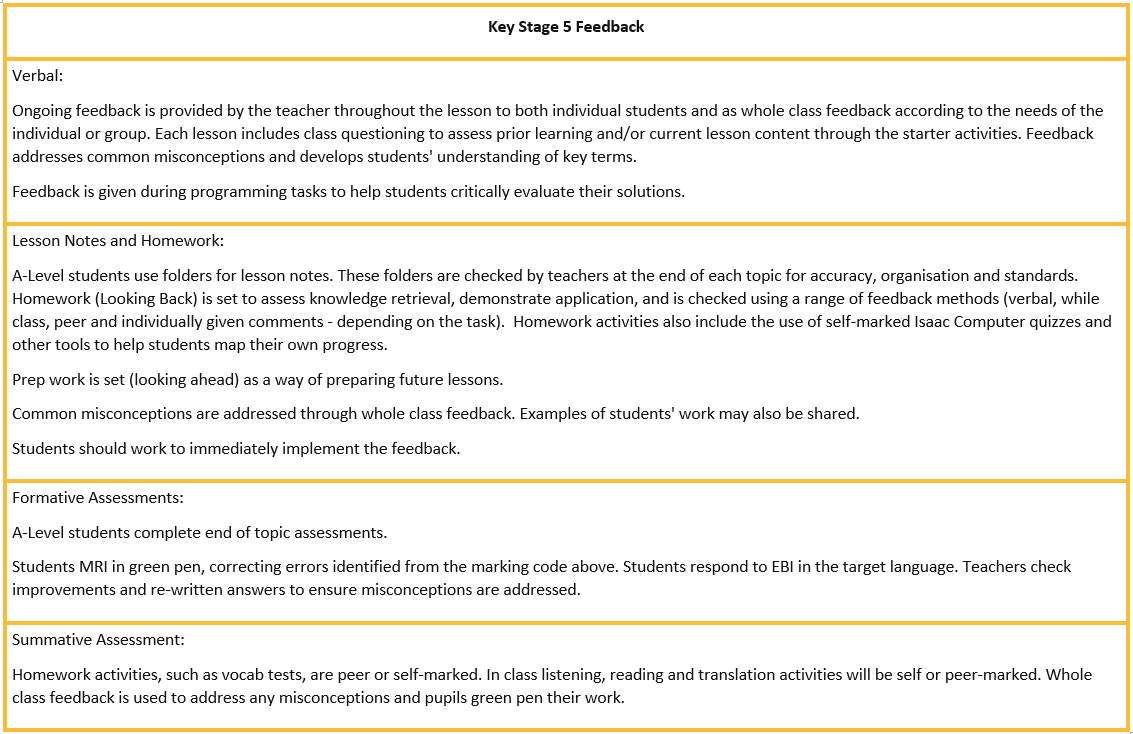 Academic Enrichment & Extension Opportunities
Throughout the course students are provided with ample opportunities for academic enrichment and extension opportunities. These include:
Teacher-led extra-curricular sessions on programming with the game development engine Unity
A structured independent programming project issued to students every half-term
Research and reading tasks developed around the use of TED talks and extended reading through professional publications such as MIT Technology review
Future Options & Career Opportunities
Computer Science is a rich field full of diverse roles and opportunities of further study. Computer Science is a popular degree offered by most universities and students can also pursue specialist degrees in subjects related to games development, data science, cybersecurity and software engineering.
The knowledge and skills learnt in A Level Computer are highly sought after by employers and will assist students in most careers. Some examples of career opportunities directly related to the course content include: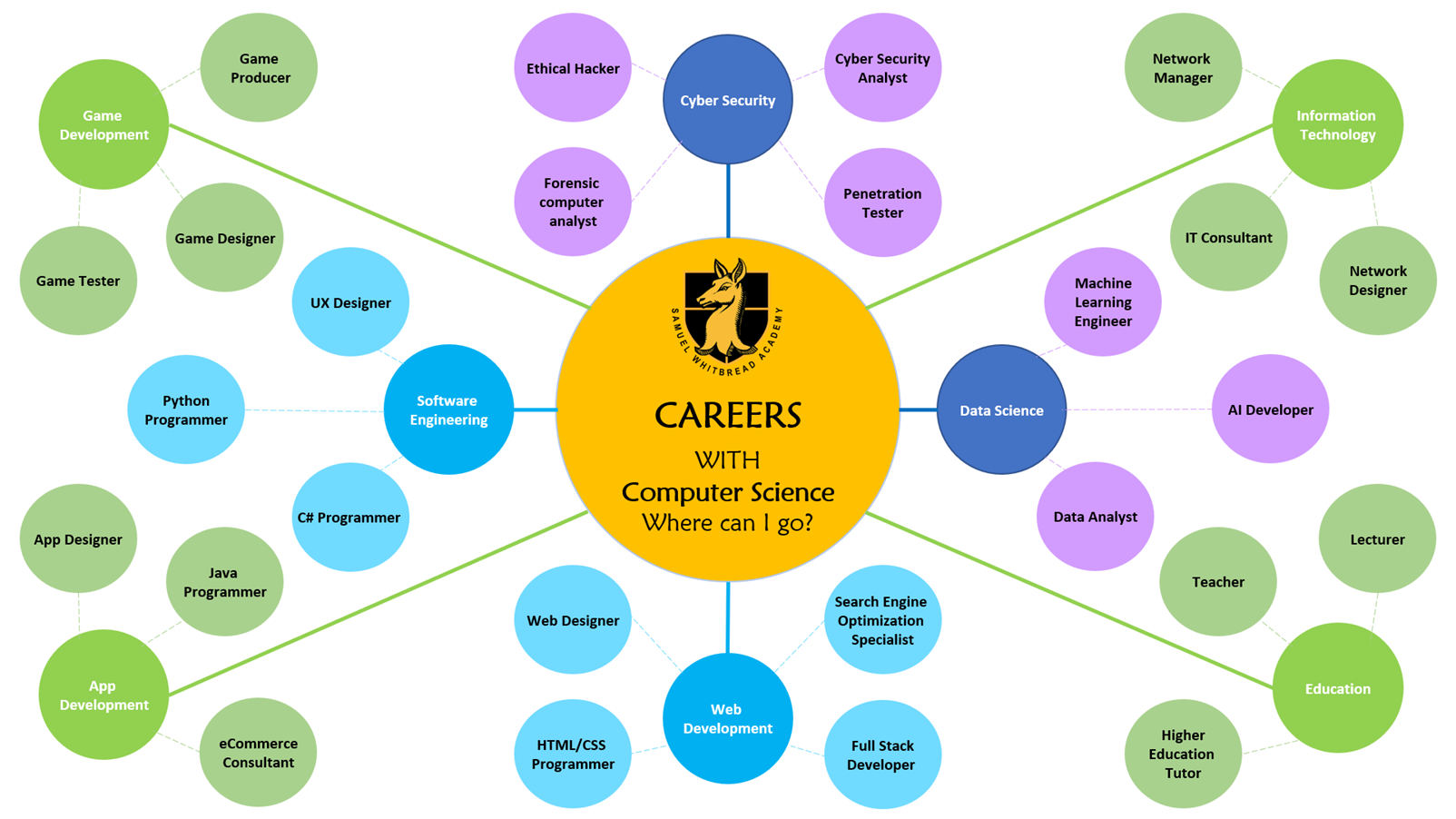 Revision Materials
Links to External Resources