Chemistry A Level


The Chemistry department is an experienced team of teachers who are passionate about the bringing the study of substances and reactions to life in the classroom, and relating it to students every day lives.


| Examination Board | Course Overview Videos | Curriculum Sequencing |
| --- | --- | --- |
| | | |
| | | |
| | | |
Marking & Feedback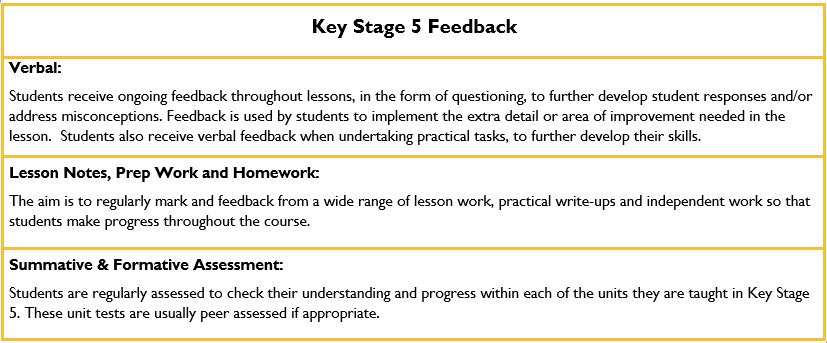 Academic Enrichment & Extension Opportunities
Chemistry tutorials broaden their understanding of the chemical world. These take place fortnightly and research is the focus.
There are plans to arrange a visit to a Medicinal Chemistry facility. This will give the students a better understanding of careers in Chemistry, Biology and Biochemistry within an academic and research setting.
Many of the A-level Chemists are given the opportunity to impart their knowledge and expertise onto the GCSE students. This enables the GCSE students the chance to improve their GCSE understanding but also to ask questions about A-level Chemistry in a safe, honest environment.
Future Options & Career Opportunities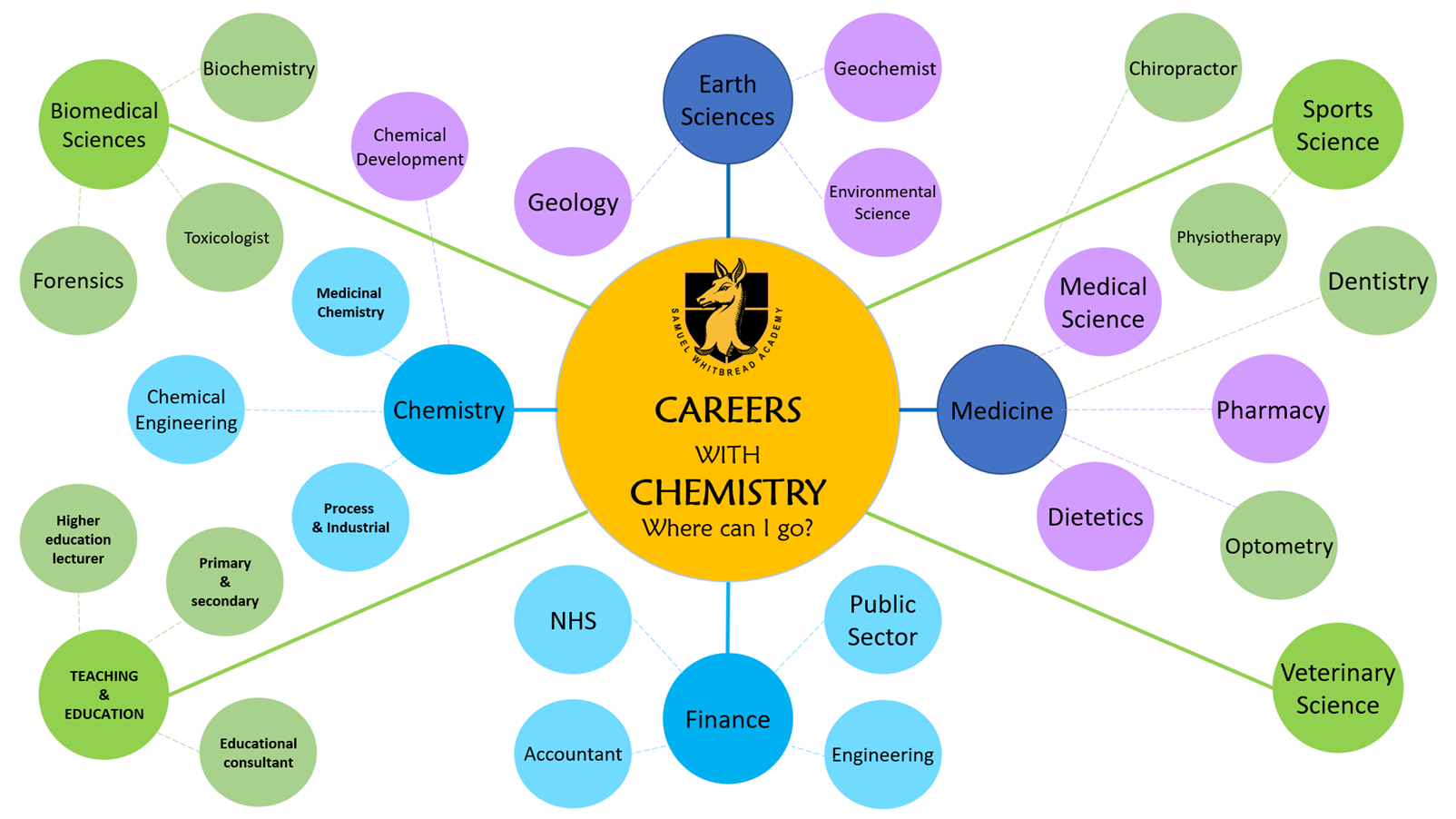 Revision Materials
The best source of revision resources is through your own lesson notes and use of the A Level Learning Platform for Chemistry. In addition to these, the following can be accessed:
Links to External Resources