Biology A Level


The Biology department is a large team of 6 specialist teachers dedicated to imparting knowledge on the study of life to students of A Level. It is a successful A Level course with a high take-up of students in Year 12 and Year 13.


| Examination Board | Course Overview Videos | Curriculum Sequencing |
| --- | --- | --- |
| | | |
| | | |
| | | |
Marking & Feedback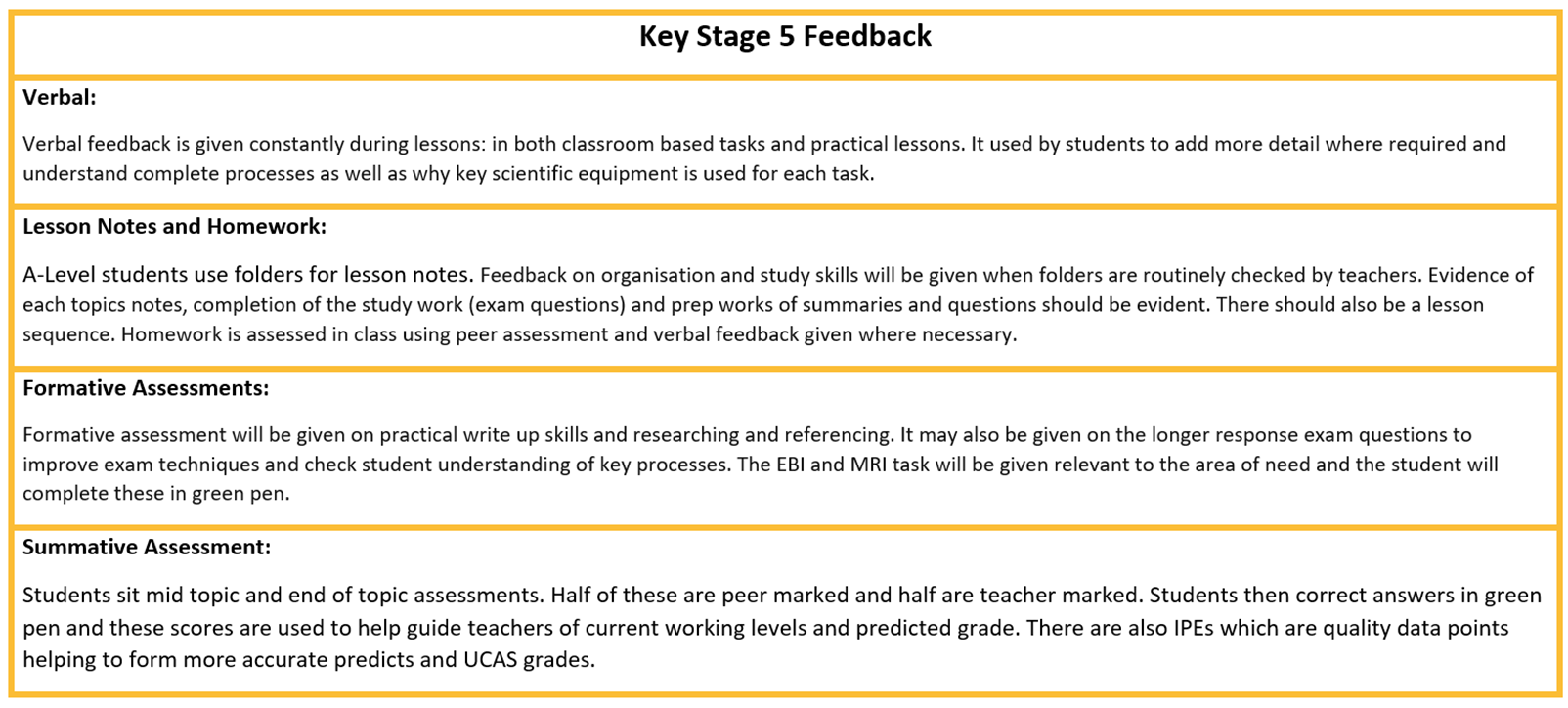 Academic Enrichment & Extension Opportunities
ILP Tutorial Programme:
As part of the Sixth Form Oxbridge and Russell Group Society, students who identify biology as one of their focus subjects of study after sixth form will be scheduled fortnightly biology tutorials with Mrs Ambrose. In the 10-minute tutorials, students will be given tasks to extend their thinking and discussion of a wide range of biological topics linked to the specification. A log of completed tasks and student reflections will be completed in the ILP document on Google Drive.
Read, Watch & Listen:
Much of the biology exam will be using your knowledge and skills to apply to unfamiliar scientific studies. In order to experience the specification outside the taught curriculum, it is essential that students start to immerse themselves in recent advances and topical content. This will not only improve scientific interpretation and ability to apply knowledge, but will support the A* grade in the 25 mark essay which features in paper 3. For the top marks you will need to demonstrate extracurricular detail.
Here are some suggestions, but there are many more.
Read: Bill Brysons 'The Body', Yuval Noah Harari's 'Sapiens', John Brockman's 'The Third Culture', Craig Venter's 'A Life Decoded'
Watch: Netflix – Unnatural Selection, Blue Planet, Planet Earth, Explained BBC – Seven Worlds, One Planet, Spy in the Wild, Horizon. Channel 4: Extinct, Wild Amazon, Epidemic: When Britain Fought Aids, Saving Planet Earth, fixing a hole
Listen: The Infinite Monkey Cage (BBCR4), The Science Hour (BBCR4). The Naked Scientists, The Biology of Superheroes
Future Options & Career Opportunities
The potential for University Degree Courses is immense. These include: Health and Medical Sciences, Biosciences / Applied Biology, Biochemistry, Sports Science / Physical Education, Anthropology, Biomedical sciences, Chemical engineering, Medicine, Nursing and Midwifery, Physiotherapy, Psychology, Teacher Training, Ecology, Botany, Zoology, Genetics, Microbiology, Molecular Biology, Biophysics and many more.
The skills acquired are extremely transferrable.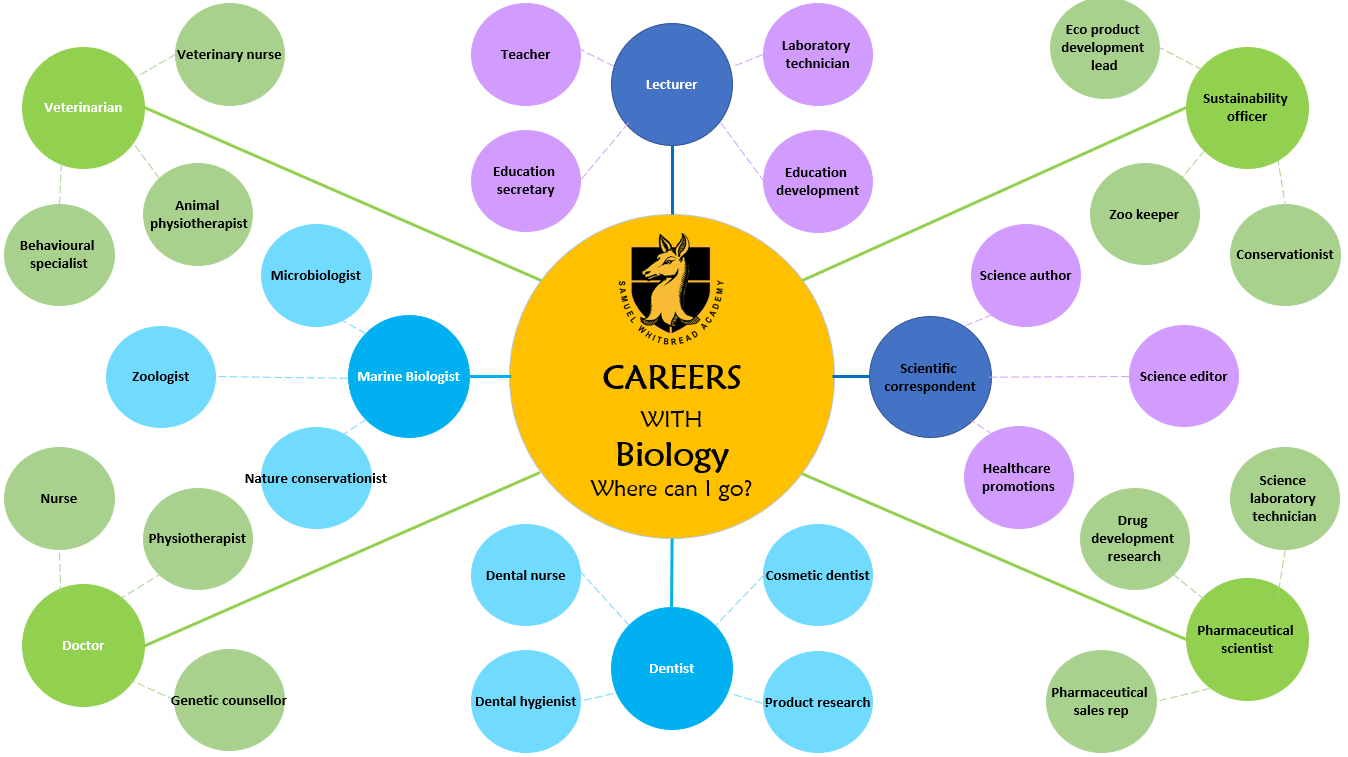 Revision Materials
The best source of revision resources is through your own lesson notes and use of the A Level Learning Platform for Geography. In addition to these, the following can be accessed:
Links to External Resources