Applied Food Science & Nutrition

Food at Samuel Whitbread Academy is a department of 2 experienced teachers who are passionate about their subject. Lessons are engaging, with a variety of practical's and theory lessons to widen the scope and learn in different ways. It is a very popular subject and students consistently achieve highly.

| Examination Board: | Course Overview Videos: | Curriculum Sequencing: |
| --- | --- | --- |
| | | |
| | | |
Marking & Feedback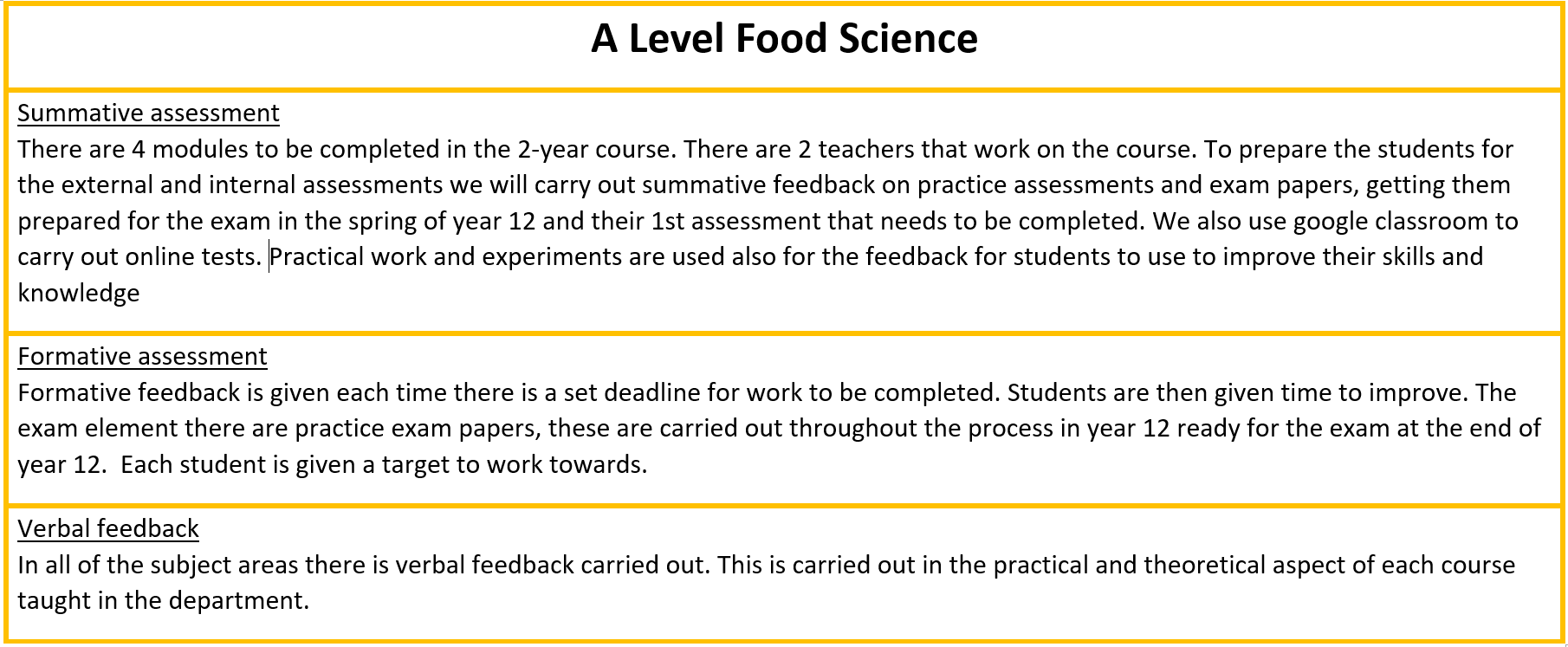 Academic Enrichment & Extension Opportunities
Food Exploration (Y12 Trip):
The purpose of this trip is to see how different dishes are displayed, and presented, for their Unit 1 assessment as part of the A Level course. The location of the trip varies – but its main purpose is the give students the visual experience they need to be able to display their own three course meal.
Health & Safety (Y13 Trip):
The purpose of this trip is to see how a kitchen runs, following Health and Safety rules and how they are implemented. Storing and cooking food are part of this process. This is part of students Unit 2 assessment. The main purpose is to be able to respond to a research questions regarding the Health and Safety of a kitchen.
Sixth Form Learning Platform on Google Drive:
All Food Science students at A Level have access to all of the resources they need from lessons, and extension material, to ensure they can achieve at the assessment criteria laid out.
Future Options & Career Opportunities
There are a wide variety of pathways to further education after the course. These vary from specialising as a Dietician, to moving towards the teaching and coaching sector of the Food Industry. A list of varied options are below.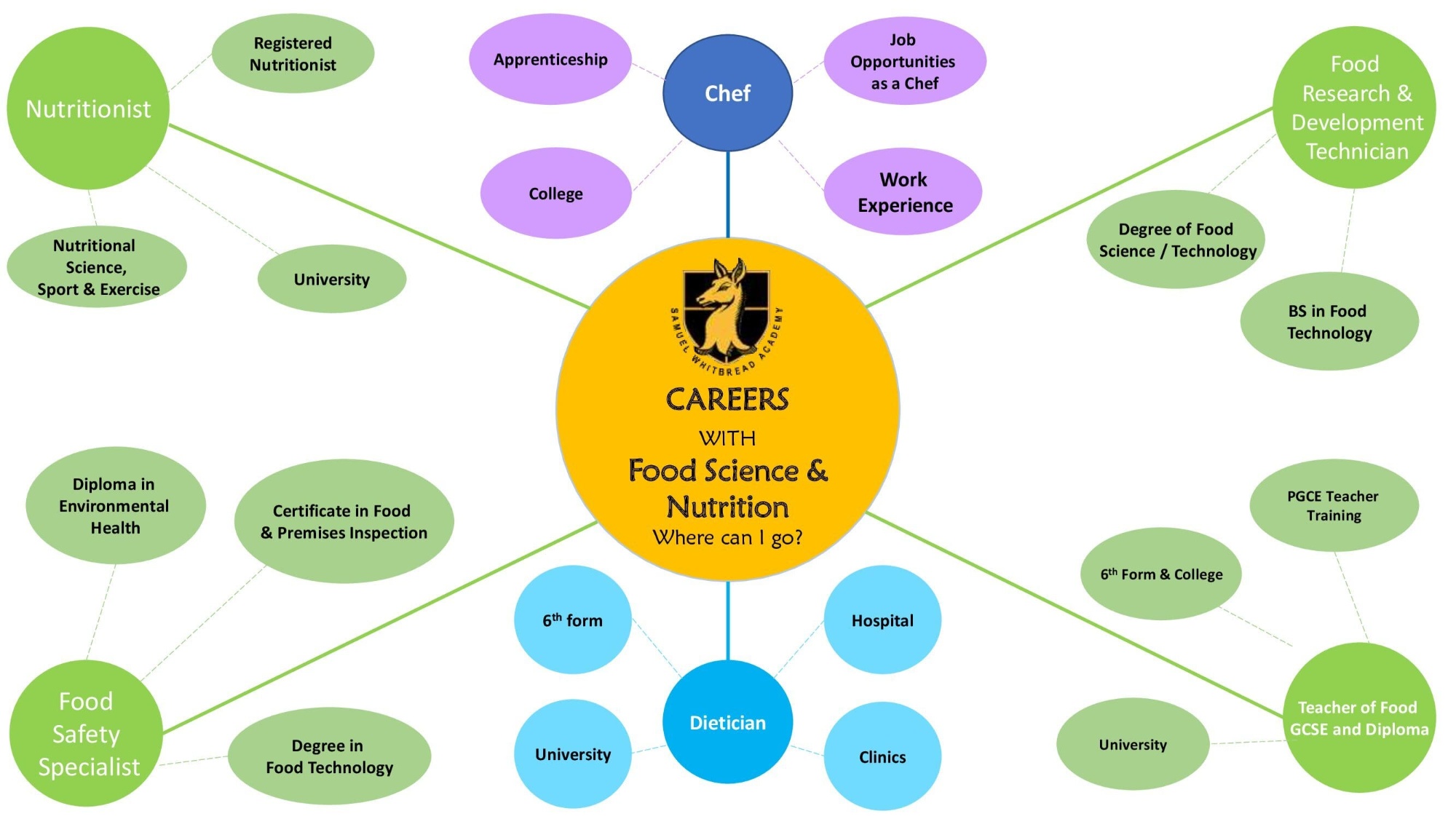 Revision Materials
The best source of revision resources is through your own lesson notes and use of the A Level Learning Platform for Geography. In addition to these, the following can be accessed:
Links and References to External Resources
An Introduction to Nutrition and Metabolism (3rd Ed)
Understanding Food: Principles and Preparation (4th Ed)
Advanced Practical Cookery: A Textbook for Education & Industry (2009)
Nutrition for Food Service and Culinary Professionals 197th Ed)
Sport Nutrition: An Introduction to Energy Production and Performance (2001)
The Digestive System: Systems of the Body