FOOTBALL SUCCESS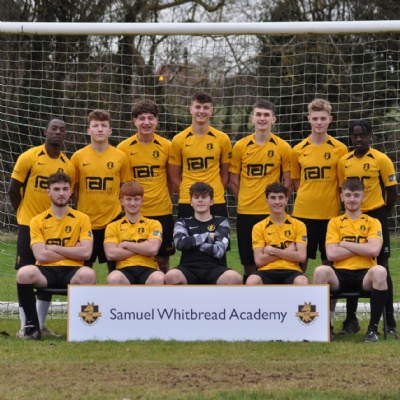 To start off with, we would like to say thank you to our Gold sponsor RARUK Automation, our Silver sponsors Redrow Homes & Nexus Fostering and our Bronze sponsors Winkworth & Endoline Automation. Their support has been hugely appreciated and has had an immediate impact on the provision we are able to provide for the students studying the course. We've been able to play some 1st XI team home fixtures at Shefford Town & Campton's home ground this season. This has resulted in a much higher level of football on display. Our own home pitches have received some much needed treatment to improve drainage and playing surface quality for the long term. Our Goalkeepers have also benefitted from regular coaching from an outside agency Just4keepers, who come in fortnightly to work with our goalkeepers who have all improved considerably over the past 12 weeks. On the training field, our players are now using activation bands prior to their sessions in an effort to prevent the onset of injuries. The quality of training ball has also drastically improved as have our training aids such as mannequins, target nets and mini goals. All of which have only been purchased with the amazing support from our local sponsors.
On the pitch, our 1st XI team is into the last 16 in the country and will face Sandringham School after Christmas. We are hoping the teams away form, which has been developed from serval away games, will help them progress to the quarter-finals. Away from the Cup, both our 1st team and development sides are performing well in their respective college's leagues and are hoping to mount two title challenges in the New Year. You can track their progress on the departments twitter @samwhitpe for all the results each week.
Lower down in the school the impact of the Football Academy is being seen across the years, the U14 girls and U15 Boys B team also reaching the last 16, whilst the U15 boys A team and the U16 boys A team have also advanced into the last 32 in the country. This has been a credit to the students and staff involved, all of whom have put a huge amount of effort and commitment into ensuring the school football at SWA remains at the very highest standard possible.
We have a number of our players currently playing for professional academies and representing the county across the age ranges which again, is a result of the support that we are able to extend to our talented footballers.
As we move into the New Year, we hope that our success in the National competition continues, and our girl sides will begin their campaigns in the new Sisters in Sport Football competition. Once the light begins to return after school, all of our sides will start their local league fixtures which culminate in end of season final evenings which we hope to be involved in.