Year 9 High Attainers Black History – Pearson Pilot Project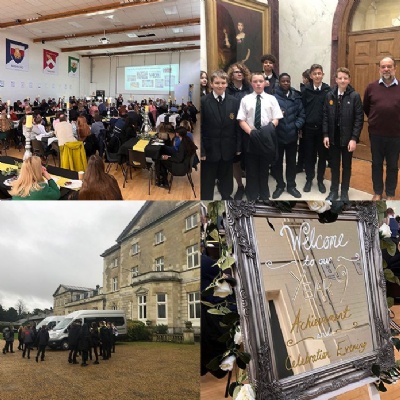 Year 9 High Attainers have been challenged this year to complete an independent project on Black British History.
This has been part of a pilot scheme from Pearson's (Edexcel exam board) to make history more representative of the British population. We were chosen as a pilot school due to Dr Haynes' involvement with setting up the Migration Unit for GCSE History, and our commitment to the academy's value of EQUALITY.
We wanted a chance for our students to discover hidden aspects of our past that are important but often missed. Their work is part of the way we can address the paucity of Black British History. The work these students have completed will be used to educate others, including their peers in this, and other schools.
The students were given the brief of devising a question on a topic that would fit into the Black British History rubric. They had to find something that could be evaluated so that there was more than one opinion or two sides to the argument. Some research material was highlighted, and ideas on where to find their own materials, and what kind of sources they could look for were provided. We visited Bedfordshire Archives and Whitbread's Southill Estate to gather ideas. However, apart from a few pointers on writing reports it was up to them to deliver.
Twenty-six of our Year 9 students rose to the occasion and we celebrated this at the High Attainers celebration evening and poetry slam.
The students gained important historical skills of researching, referencing and writing a bibliography. They had to plan and manage a project being prepared to rethink and adapt when not all goes to plan! They have visited archives and museums, completed interviews, contacted experts, the list goes on. They have shown dedication and resilience throughout this project and we would like to say well done.