SWA's Most Influential Scientist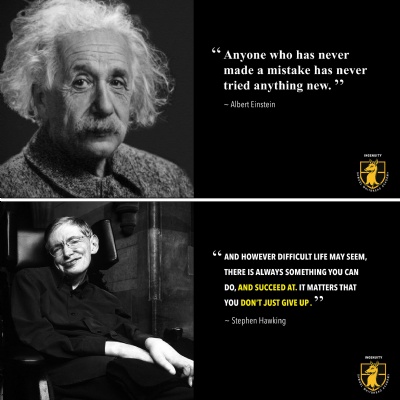 To celebrate our school value of Ingenuity we are proposing to have a giant picture of SWA's most influential scientist - in the stairwell leading to science. The science department have nominated eight scientists for you to choose from. Which is now down to two finalists - Albert Einstein and Stephen Hawking.
Please vote via our google forms for your final SWA's Most Influential Scientist.
Be quick deadline for voting is Monday 25th January 9am. Open to everyone.