In Loving memory of Miles Lewis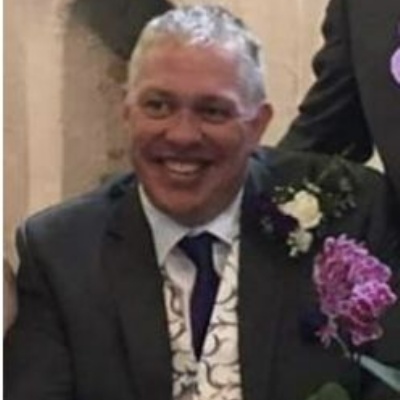 We are deeply saddened to announce the passing of Miles Lewis, aged 54, who passed away on Saturday 9 th January 2021. Miles leaves his wife Yo, children Freya and Harry, step children Kayte and Nathan, and grandchildren Ava and Jackson.
Miles worked at Samuel Whitbread Academy (SWA) for 26 years and had phenomenal impact on everyone at the school. Later, he moved to the Academy of Central Beds to be an Assistant Headteacher. During his time at SWA he taught PE, science and geography. He was a keen sportsman and played centre for Letchworth Rugby Club 1st XV; but, his real passion was pastoral work and supporting young people astheir Head of Year, as well as supporting and mentoring members of staff in their pastoral roles. He pioneered the idea of working across two schools, and supported our transition process by taking year groups from Year 8 in Robert Bloomfield through Year 9 to Year 11 at SWA. Miles was an outstanding Head of Year: he supported thousands of students through the highs and lows of their teenage years. We have seen countless comments online from staff and exstudents describing the impact he had on their lives and how he will always be remembered in their hearts.
Everyone who knew Miles couldn't help but be struck by his incredibly generous and caring personality and his overwhelming desire to help people. An ex-student had the wonderful idea of building a memorial garden on our school site, which will be a quiet space for students and staff to remember Miles, but also somewhere for anyone to visit in order to reflect and collect their thoughts. If you would like to contribute then please visit this JustGiving link.